On Wednesday January 26th 2022, local home services company Five Star Plumbing Heating, Cooling & Electric performed a charitable service for local 75-year-old veteran Levester Sanders. Services included a complete replacement of a new furnace without charge.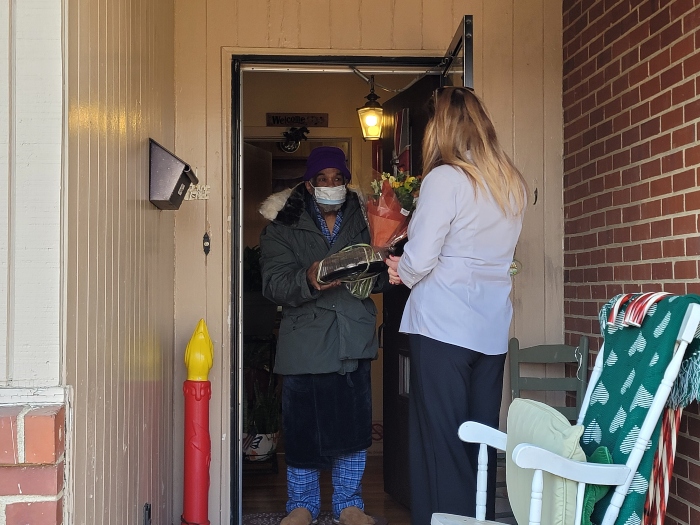 Approximately $12,000 in repairs were completed during this service call. Sanders' insurance claim had been previously denied by his insurance provider.
It all began when Five Star electrician Matthew Neurnberg reported to Sanders' Spartanburg home and discovered a blown out fuse due to too many space heaters plugged in.
"I didn't have any money and my insurance company denied me," said Sanders, who is a 22-year veteran of the U.S. Military.
Wanting to help, Neurnberg called the local church and enlisted volunteers to help check on Sanders. Upon arriving back at the Five Star office, Neurnberg informed the team about Sanders' issue and situation. It was then that Neurnberg was informed that the Five Star team would jump into action.
Five Star then dispatched Comfort Advisor Jay Mahaffey to the home on Sunday, January 9th to evaluate the scope of work and determine what was needed. Following this visit, Five Star coordinated with a number of partners – including Lennox, and WynSupply – who supplied the required equipment.
"Here at Five Star Plumbing, Heating, Cooling & Electric, we have the utmost respect and appreciation for our local veteran community, "says Neurnberg. "I'm only glad we had the opportunity to help Mr. Sanders out when he needed us."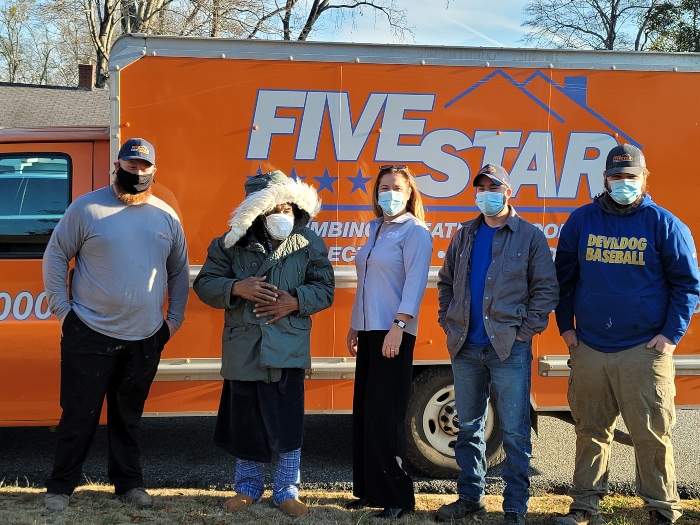 About Five Star Plumbing, Heating, Cooling & Electric (a Southern Home Services Company)
Since 1984, Five Star Plumbing, Heating, Cooling has been the home service industry leader in Greenville and Spartanburg. They are committed to building relationships with homeowners and clients through their 100% customer satisfaction guarantee and pride themselves on the "Five Star Way." For more information about Five Star Plumbing, Heating Cooling & Electric, visit http://www.fivestartoday.com.