5 Signs You Could Need Furnace Repair Service
Are you experiencing these issues with your furnace? Look for the following signs:
Furnace won't start. Sometimes this is due to an incorrect thermostat setting, but it can also indicate something else is wrong and a safety feature is blocking your furnace from working.
Starting and stopping often. A furnace that's working properly wouldn't be turning on and off several times during the day. This is known as short cycling, and it may impact your energy costs and the life expectancy of your furnace.
Loud or unusual noises. If your furnace is generating odd noises, like banging, screeching or rattling, it requires service immediately, contact us for a service appointment.
Higher utility bills. Sometimes your furnace can't generating enough heat, resulting in it needing to work harder to maintain warmth, which means increased heating and cooling expenses.
Hot and cold spots in your home. A broken furnace and air duct system won't adequately distribute heated and cooled air where you need it to. Your heating and air conditioning should always be consistently spread throughout your home.
Now that you know your furnace isn't operating like it's meant to, you can focus on what's triggering the problem. There are as many causes as there are makes and models. Every one of our AC and furnace professionals work hard to solve the problem as fast as possible.
These are just some of the more frequent factors that require furnace repair:
Your thermostat isn't working
Your air filter is dirty
A critical component has failed
You've skipped routine maintenance
When a furnace isn't receiving proper maintenance it is more likely to break down as time goes on. Try joining our Complete Comfort Club program to keep on task with your heating and cooling maintenance. It also keeps your furnace warranty valid for a longer period of time.
Serving Customers Throughout the United States
Fast, Stress-Free Furnace Replacement
A perfectly installed and functioning furnace is a critical part of any quality heating and air conditioning system. When it breaks down, finding the ideal replacement can be difficult. You deserve to enjoy the greatest level of comfort, which is why we work so hard to make the furnace installation process easy and trouble-free. That happens with a cost-free, no-obligation estimate and written quote for all installations. We'll assess your existing heating unit and help you determine which furnace will best fit your home.
As a Lennox® partner, we provide some of the quietest and most energy-efficient furnaces available. From the Merit® Series to ENERGY STAR® models in the Signature® Collection, finding a high-efficiency furnace is easier than ever. The Lennox® Ultimate Comfort System™ merges the finest Signature models for a complete-home comfort system. You'll enjoy incomparable energy efficiency and indoor air quality.
We promise you'll be happy with whatever model you end up choosing. We'll work with you to make an efficient and hassle-free transition from your old furnace to the updated one. Our wide range of payment plans are made to help you feel prepared and comfortable. With no down payment, the only thing you'll need to provide is your permission to proceed. All our installation services come with a one-year 100% satisfaction guarantee. If you're not completely satisfied, we'll be there promptly to make adjustments.
Give Your Heater the Care It Requires with Furnace Maintenance
You'll quickly realize the value of routine furnace maintenance with Southern Home Services. Our professionals can proactively detect and solve furnace problems before they get any worse. There's also the possibility to boost your furnace's energy efficiency with our complete furnace maintenance service checks. These checks will save you money on your monthly utility bills, and it might even add years to your furnace's life span. Perhaps the greatest benefit is, you'll enjoy the peace of mind that your furnace is in experienced, capable hands.
Our furnace maintenance process is crafted to be complete and within your means. It may even help you avoid furnace repair later on, since we'll carefully assess your heating system for malfunctions. Here are just a few of the components we review during our furnace maintenance visit:
Gas burners or heating element. If your furnace uses natural gas, we'll check the burners to make sure they're working correctly. We'll also examine your gas furnace's heat exchanger, as a fracture can produce dangerous carbon monoxide. For electric models, we'll inspect the heating strips and heating cycle.
Blower motor. Your furnace won't have the ability to move air throughout your house if the blower motor isn't operating correctly. We'll check that there are no issues with the blower motor.
Electrical components. We'll ensure electrical connections are secure and test electrical parts to confirm they're working correctly.
We have the tools and expertise to find and resolve all common furnace issues promptly and efficiently.

Is It Better to Repair or Replace My Furnace?
You don't have to be an HVAC technician to see when getting an updated furnace is better than repairing your old one. There are numerous clues to watch for and recognizing any of them could save you from severe malfunctions. It may also make the transition into a replacement furnace much easier.
Pay attention to the following:
Your furnace's age. Even with appropriate maintenance, most home furnace systems don't make it more than 20 years.
The recurrence and cost of repairs. We suggest replacing your furnace when repairs are over half the amount of a new system.
You're getting a new air conditioner. If you're upgrading your air conditioner, installing a new furnace can elevate its efficiency.
We are happy to help you figure out which brand or type of furnace will be right for your needs and budget. When choosing a new furnace, we'll look at the model and fuel source; efficiency; and its features and options, such as variable-speed heating and smart thermostat compatibility.
When it comes to your new installation, we're proud to provide a fast, streamlined process from the minute you call us until your new furnace is installed. With a free, no-obligation estimate for all furnace installation costs, you'll understand exactly what the furnace installation job entails.
What to Expect During Furnace Installation
Once our team has helped pick out a replacement, we'll provide seamless installation for your new, highly efficiency furnace. Here are a few things you can expect during the installation process:
We'll keep your home clean using shoe covers and drop cloths to reduce the dirt and dust tracked into your home.
You'll benefit from experienced and knowledgeable service from fully trained, licensed, and insured technicians.
We'll keep you informed during and after the process so you not only know exactly what's going on while we work but you'll also have everything you need to know about keeping your new furnace in great condition.
We'll explain all features and how to best use them, including walking you through how to operate your furnace's variable-speed blowers to increase energy efficiency.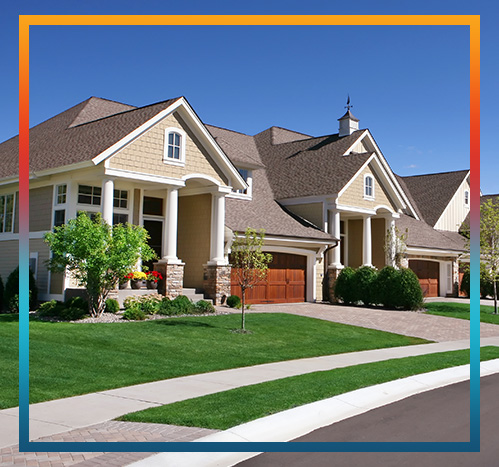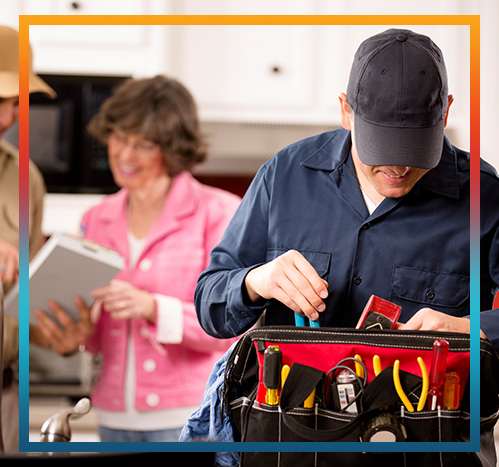 Benefits of Furnace Replacement
You may be inclined to keep your worn-down furnace for as long as feasible. But even the top HVAC contractor can only do so much through furnace maintenance and repairs. The last thing you want to deal with is a malfunctioning furnace in the midst of winter.
As a result of advances in technology, there are countless benefits from selecting furnace replacement instead. Here are just a few of them:
Higher energy efficiency. Identify the annual furnace utilization efficiency rating, or AFUE. The higher the AFUE rating, the more efficient the furnace is at converting energy into heat. A higher AFUE furnace may even help reduce your utility bills without compromising comfort. The most efficient furnaces are ENERGY STAR certified, which means they meet or excel tight federal criteria for energy efficiency.
Silent, consistent performance. An ear-splitting, clunky furnace is a thing of the past. We provide furnaces that have variable-speed blowers, an attribute that alters how much heat your furnace creates and puts out. Variable speed can help you use reduced energy while improving your home's comfort level.
Greater direct control. With the option to join a smart thermostat with your upgraded furnace, you'll enjoy added features and settings that initiate home comfort rapid and effortless. Environmentally friendly programming could help you balance comfort with less energy usage.
Book Your Installation or Service with Our HVAC Pros Today
You deserve the very best in HVAC services. Southern Home Services is proud of our reputation for fast, trustworthy furnace installation, repairs, and maintenance. We're eager for you to experience it for yourself.
Get in touch with our team by contacting us online or by calling (407) 519-3265. You'll can speak to a real person right away, and we'll help you with your HVAC needs.