Should I Repair or Replace My Air Conditioner?
Your central air conditioning will tell you when it has to be replaced. If you can read the warning signs early, you could avoid a breakdown, giving you extra time to plan for installing a new system.
The following standards can help you determine when replacement makes better sense than costly repair:
Your air conditioning is out of warranty or more than eight years old.
Your air conditioner uses R-22 refrigerant, which is no longer being produced.
Your air conditioning has not been serviced sometime within the last three years.
You're concerned with erasing airborne pollutants.
You've required repairs more than once during the past 12 months.
Your AC repair expense is at least, if not more than, $400.
Your utility expenses regularly exceed $300.
January or August energy bills surpass $400.
Family members have allergies or other respiratory concerns.
Your home includes infants, senior citizens, or multiple pets.
A few sections of your residence feel much hotter or colder than others.
You have spaces in your home that feel humid, damp, excessively musty, dry, or dusty.
You desire Wi-Fi, remote, or room-to-room temperature control.
You're interested in a more renewable or green home.
You have expensive musical equipment, furniture, collectibles, or electronics in your house.
You're planning room additions or remodeling, or this work has recently been accomplished.

What Should I Look for in a Modern Air Conditioner?
These suggestions will help you make the perfect choice and make the most of your new air conditioner:
Consider a cost-saving, variable-speed air conditioner. New air conditioners are classified by seasonal energy efficiency ratio, or SEER, rating. The larger the number, the more economical it is at converting power into cooling. Variable-speed air conditioners are like having a cruise-control option, where the system adjusts your comfort regularly, rather than only being completely on or off.
Investigate the aspects you desire most. Current air conditioners include unique features like ultra-quiet operation, air pollution/virus purification, or Wi-Fi and smart home compatibility. We can help you pick the choices that will work best for your home and air quality needs.
Search for a reputable company to replace your air conditioner. You don't need to have the local handyman install your new air conditioner. Have a licensed and insured air conditioning professional install your system and include the best warranty and guarantees available. At Southern Home Services, we provide a 10-year warranty on almost all air conditioning systems, and back our reliable air conditioner installation with a 100% satisfaction guarantee.
From ductless mini-splits for spaces without existing ductwork to traditional central air conditioning systems, we offer best-in-class installation with each and every new AC.
What to Plan for During Air Conditioning Installation
Here's what you can plan on when we visit your home for installation:
We'll treat your home as if it was our own. Our friendly professionals will leave your residence and yard like they found it.
We'll provide outstanding installation backed by a satisfaction guarantee. Our HVAC experts have undergone thorough education to better meet your comfort and installation needs. They're also entirely licensed, insured, and bonded.
We'll keep you informed during the process. We know AC installation could be disruptive, so we make it as simple as we possibly can. We'll keep you aware on our progress and when you can count on us to be completed. We'll also make sure you understand how to run your new cooling system.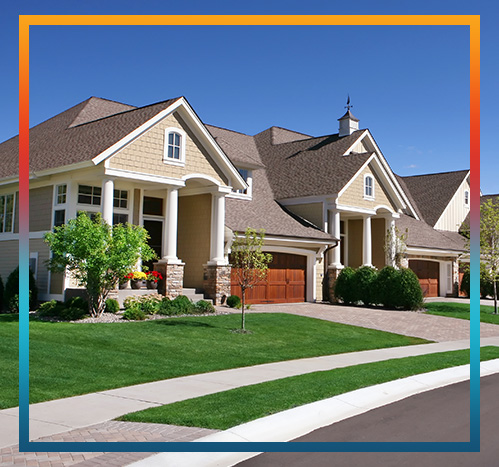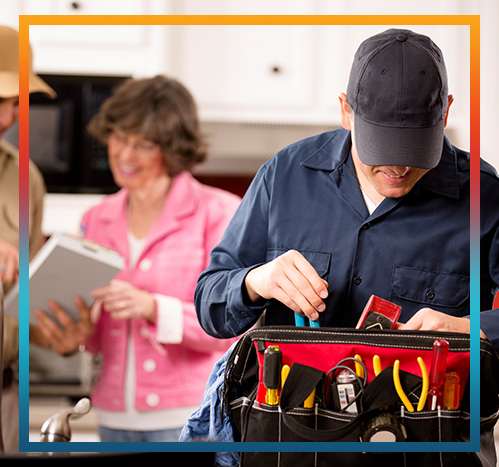 Enhance Efficient Comfort with a Ductless Mini-Split
If you're searching for an efficient way to enhance the comfort in your home, look no further than a ductless mini-split. These highly efficient air conditioning systems are similar to central air systems, yet require no air ducts to heat and cool your household.
Ductless mini-split air conditioners, also referred to as a split system, multi-split system, or split-ductless system, differ from regular cooling systems in several ways. Unlike central air, multi-split systems can be located about your home to provide room-by-room air conditioning, giving you absolute control and flexibility over the temperature of every single room.
Because they don't require ductwork, a mini-split AC can cool or heat a room's air with up to 25% less energy, making them fit for many households and rooms with temperature-sensitive possessions or equipment, garage conversions, older homes, and modern homes where the most energy efficiency and space is desired. With a noiseless, tight design made to enhance energy efficiency, they're also just as effective and easy to use as traditional air conditioning systems.
Are Mini-Splits Better Than Standard Air Conditioning Systems?
You may be questioning why a ductless mini-split system would be more useful than a traditional air conditioning system. Mini-split systems are just an additional option of central air conditioning system, but have a number of their own unique benefits:
They offer zoned comfort
They can alleviate an existing HVAC system
They are effortless to install
They are uncomplicated to operate
They are incredibly noiseless
They provide great air filtration
They are exceptionally energy efficient
They can last longer than a central air conditioner
Whether you are interested in a mini-split, central AC, or heat pump system, Southern Home Services has you covered. Give us a call at (407) 519-3265!