Plumbing problems, especially leaking systems, can create a great deal of damage to your house if they're not fixed quickly. Here are some signs to be on the lookout for:
Higher water bills, especially if your water costs keep increasing but you're using the same quantity of water.
Water stains on floors or walls.
Musty scents.
Mold growth on in the corners or around the home.
Weak, sagging walls or floors.
Wet spots on surfaces that shouldn't be damp, like floors, walls, or ceilings.
Unusual noises like knocking, banging, or thumping.
Low water pressure or permanent cold water
Slow drains or drains that clog frequently
To save more on your next plumbing appointment, ask our pros for more information about signing up for our Complete Comfort Club. You'll receive a once-a-year plumbing inspection, plus preferred service and exclusive money off on plumbing visits. You'll also receive special benefits for your HVAC system, including yearly tune-ups and repair discounts.
Serving Customers Throughout the United States
Whole Home Repiping Services
While a repiping project may seem intimidating at first glance, it's a valuable service for your plumbing system. Pipes need to remain in good condition in order to minimize the risk of leaks, water damage, or drops in water pressure. These problems waste water, and make household tasks such as laundry and cooking more difficult or expensive to accomplish. If pipes break completely, fixtures and appliances connected to your plumbing won't work at all and may cause flooding. Quality whole-home repiping increases the efficiency and reliability of your entire plumbing system, making it a great investment.
Old pipes are at high risk of corrosion, leaking, and bursting. Their vulnerability to specific issues will depend on the materials used in their construction. Your repiping plumber may recommend whole home repiping or to only replace certain sections of your plumbing.
Cast iron pipes were once the most popular option for plumbing systems. Galvanized steel was standard prior to 1970, before polybutylene became the material of choice until the late 1990's. Polybutylene (or PB) plumbing systems are common targets for whole home repiping. This material becomes brittle with age, making it prone to fractures. Unfortunately, PB plumbing systems are very common in local homes.
Despite being common materials at the time, each of these materials are vulnerable to corrosion and breakage. Even copper piping degrades in time. For repiping specialists, it becomes a question of "when you should" repipe your house rather than "if you should."
How Can I Keep My Drains Clean?
There are some key drain maintenance tips you can handle by yourself. Be vigilant with distributing chemicals down the drain to break up clogs. As an alternative, install a screen or stopper to decrease clogs in troublesome fixtures.
If you're worried something's wrong with one of your drains, look for any of the following:
Lagging drainage or standing water
Foul or unusual smells issuing from your plumbing
Buildup around the drain
How Long Does It Take to Repipe a Whole House? What Does It Cost?
Even if existing pipes are in decent condition, complete repiping may be more cost-efficient in the long term. Total replacement may take up to a week to complete, but this depends on the number of repiping specialists as well as the size of your home.
Total costs also vary. Your home's size and the material used will have the largest effect. Your homeowners insurance may cover damage from corroded or aging pipes but whole-home repiping may not be covered because it is considered a preventative measure and the responsibility of the homeowner. Check with your policy or insurance agent to determine if whole-home repiping is covered.

Enhanced Energy Efficiency with Tankless Water Heaters
Many houses rely on standard tank-style water heaters. Tank water heaters hold on to and constantly heat a large amount of water. Today, you have a range of choices relating to hot water heater installation, which includes gas, electric, and tankless models. There are pros and cons to all models; however, a tankless water heater offers many good advantages:
Limitless hot water
Enhanced energy efficiency
A small, less obvious footprint
Lower danger of flooding
Want to learn more about what water heater is right for your residence? Get in touch with our professionals at (407) 519-3265.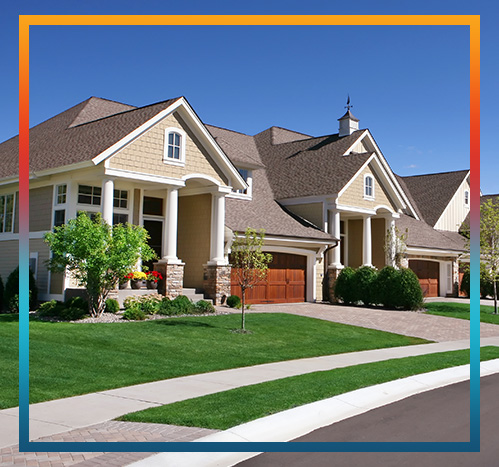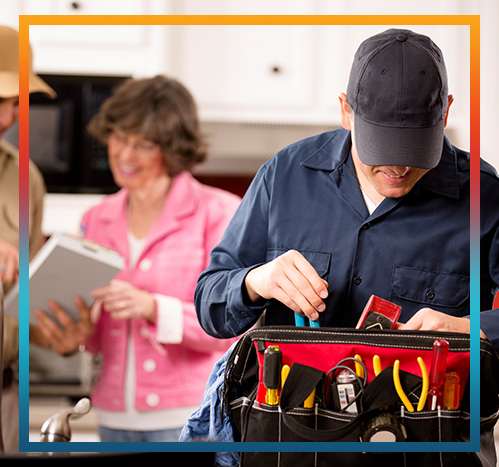 Get Your Hot Water Running Again Fast with Expert Water Heater Repair
We know how tough it is when your water heater isn't working the way it should. All our plumbers have received extensive training to be sure they can get your water heater repaired or offer new water heater installation, if necessary.
Your water heater may give you signs there's something off and needs to be repaired. There are also times a breakdown can come with no warning. These are some of the most frequent signs you should call on Southern Home Services:
Not enough hot water
Discolored water
Reduced water pressure
Water heater noises
Leaks
For additional savings on your water heater repairs, check out our Complete Comfort Club. This comprehensive maintenance plan includes your home's AC, heating, and plumbing systems. As a valued member, you'll enjoy special repair discounts, required heating and cooling tune-ups, priority service, and more.
New Water Heater Installation
We understand that a home can't comfortably function without hot water. When you are looking to update your water heater, Southern Home Services can get the job done swiftly and successfully. It can be hard to know when to replace your water heater. It's normal for repairs to appear like the less expensive and quicker choice, but that's not always the case.
There are a variety of perks when it comes to purchasing an updated water heater. These include:
Energy efficiency
Lower monthly charges
Less hassle
Improved comfort